Tim Allen Casts Roseanne In Season 2 Of The Santa Claus: "It's Not a Small Role"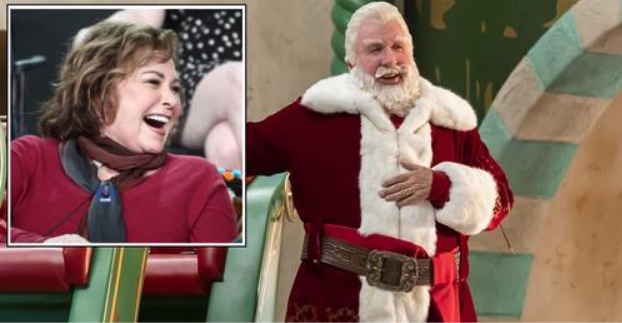 Season 2 of "The Santa Claus has some surprises in store. One was so big, however, that producers thought they'd never keep it a secret. So they leaked it to the press instead.
Roseanne Barr, fresh off of her new standup tour and on top of the world, will have a recurring role in the upcoming season, with major publicity and possibly even a movie deal.
"She'll be in nearly every episode," said show creator Tim Allen, "her character will become one of the most beloved in the franchise's history."
The cast is elated to have someone of Roseanne's stature on the set, even with her previous designation as a shunned Hollywood hasbeen. "She's the real deal," said Elizabeth Mitchell, "we ride the waves of success in Hollywood. Betweem Roseanne and Bud Light the pendulum has swung to the right."
That's good news, of course, but hoping Hollywood will become a conservative bastion is a bit premature. Keifer Sutherland told us that he hopes to see people of all walks of life enjoying his new show "Rabbit Hole," for some reason.
As for Roseanne, she's back on top and doing what she does best. According to our inside sources, Barr will play "Karenella," a brutish asshole who tries to push fascism on the elves until they revolt. After some magic cookies, she loses the urge to be evil and becomes the show's beloved asshole, in the spirit of Dwight Shrute but not nearly as funny.
The whole thing should be a wild ride, patriots. Make sure you get that Disney streaming service so you can watch it. God Bless America.
Share this: