Teen Saves Her Pet Dog From Rising Waters During Kentucky Flood Disaster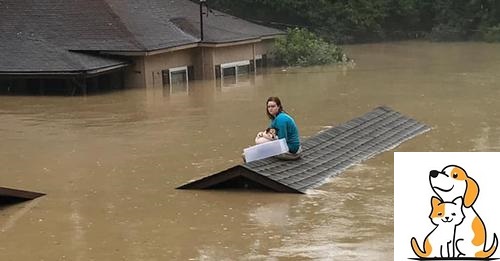 Last week, Kentucky was struck by disaster after severe flooding killed 37 people and destroyed hundreds of homes. Governor Andy Beshear called it "one of the worst, most devastating flooding events in Kentucky's history."
But in the middle of this historic disaster, one brave teen went out of her way to save her pet dog before swimming onto a roof to be rescued.
On Thursday and Friday, eastern Kentucky was struck by massive flash floods, as torrential rain caused nearby rivers and creeks to rise.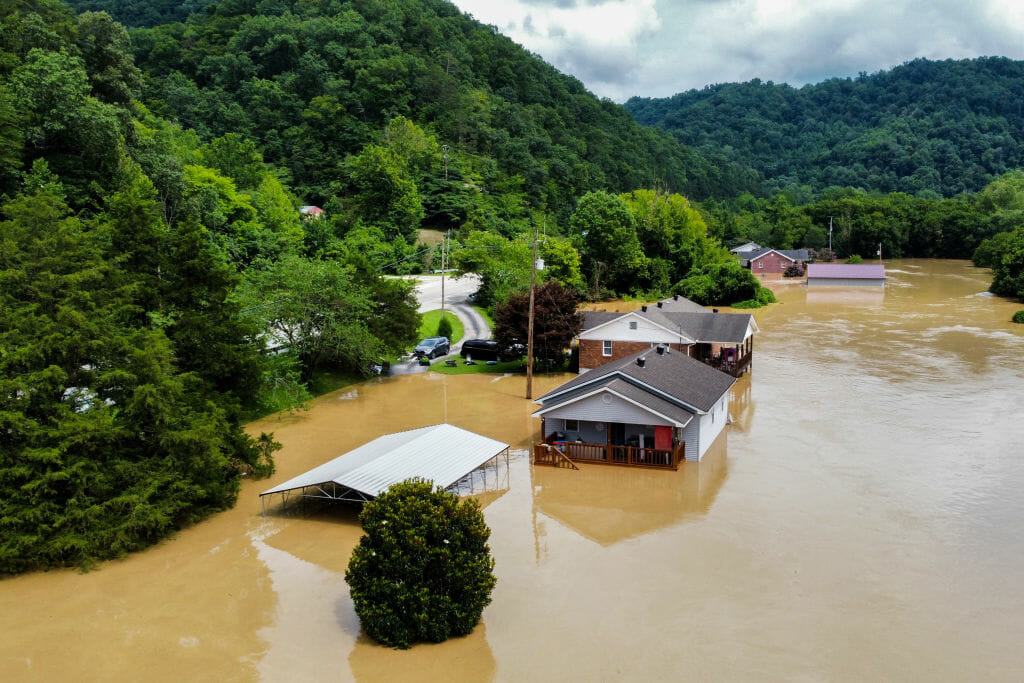 As waters began to rise around her home, a 18-year-old named Chloe acted fast to save herself, and her pet dog.
According to a Facebook post by Chloe's father Terry Adams, the teen placed the dog in a plastic container that would float on top of the floodwater, and with the dog in tow Chloe began swimming through the current.
The water was so high that it overtook people's homes — so Chloe and her dog took shelter on top of a neighbor's roof.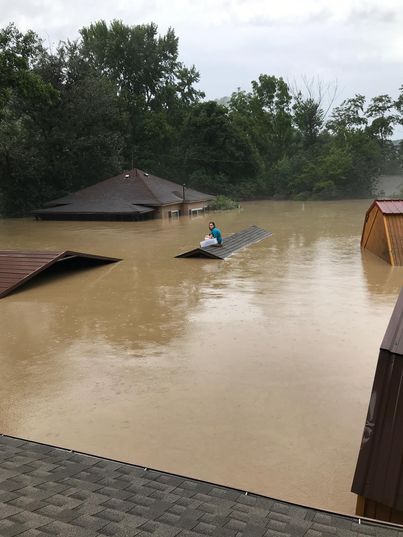 It was a scary situation, but help was soon on the way.
Chloe's grandfather, Larry Adams, used his kayak to paddle across the floodwater and get Chloe to safety.
"Never been more thankful to be a kayaker than these last few days," he wrote.
He added that Chloe swam 70 yards across the current to reach that roof. "Courageous young lady right there," he wrote.
This flood has been devastating for Kentuckians, and it will take a long time to recover from the damage. This family lost their home in the flood, and Terry shared a GoFundMe page for support.
But this story is a small silver lining in the middle of this tragedy. Terry called his daughter a "hero" and "simply amazing," and counted his blessings despite losing so much.
"We lost everything today…everything except what matters most," he wrote.
We're so glad Chloe and her dog are safe! Thank you, Chloe, for acting so fast and saving your dog's life! Even in times of crisis, it's inspiring to see people looking out for their pets ❤️
Share this amazing news!